A local shipping company has set up a training program for seafarers.
Lamu Shipping Limited (LSL) said the scheme aims to improve seafarers' "sea time" to improve the quality of services.
Recipients of the training include sea cadets Lulu Mwangala, 24, and Fatuma Ridhwani, 23.
Lulu and Fatuma are among aspiring young Kenyan sailors keen to conquer the largely male-dominated industry.
Global statistics show that only 1.2% of seafarers in the world are women. This represents just over 24,000 female seafarers, an increase of 45.8% from a 2015 report.
The International Maritime Organization has worked to create more space in the industry for women, including through training.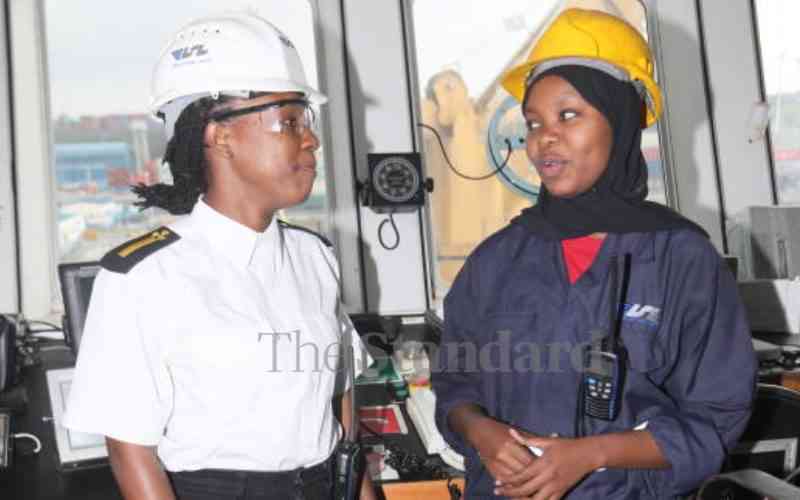 LSL chief executive Twalib Khamis said he launched the program to provide quality training "at sea" for the benefit of prospective Kenyan seafarers.
"We are a young shipping company and at our small scale, we want to contribute to the growth of Kenya's shipping and maritime industry. Time at Sea training is mandatory for all seafarers," Capt Twalib said.
Time at sea is the total time spent working on a ship at sea, which is transporting goods.
Lulu and Fatuma are the latest cadets to join the LSL ship, Amu 1. Their training will last ten months.
In a recent interview aboard the ship at berth number 20 in the port of Mombasa, the duo said the training will change their careers.
"I am happy to learn while working on the ship," said Lulu, who studied marine engineering at the Jomo Kenyatta University of Agriculture and Technology.
"Growing up in Kilifi, I used to go to the beach to swim. I saw ships and admired sailors. This desire has never left me. I am in my second month of training and I'm taking full advantage of it," Lulu said. .
She also underwent practical training ashore at the Kenya Ports Authority and the Kenya Maritime Authority.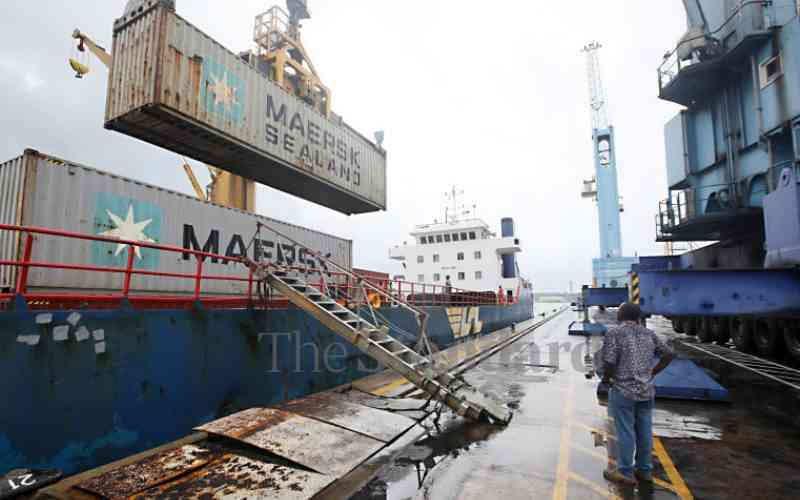 Lulu said she also hopes to become a marine researcher.
"I dream of working on cruise ships and probably becoming a senior engineer."
Fatuma, an engineering graduate from the Technical University of Mombasa, said the training would develop her career.
"We have competent trainers who ensure that we receive the best training," said Fatuma, whose father, Hassan Ridhwani, is a sailor.